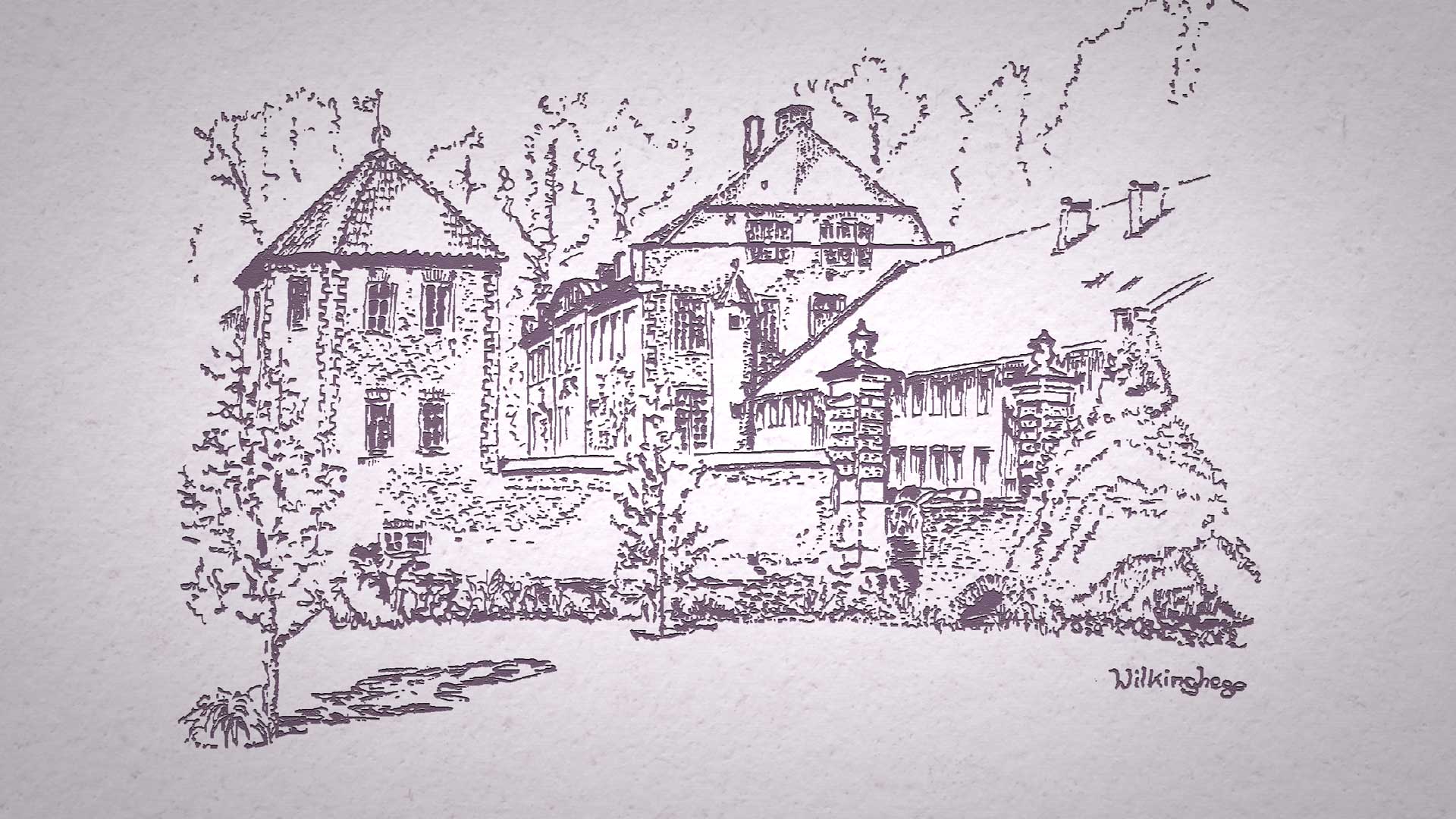 Wilkinghege Castle,
once an old moated castle and first mentioned in documents as early as 1311 as a feudal estate of the von Rhemen zu Barensfeld family, came into the possession of the Münster patrician house of Cleyhorst in the same century.
The castle was rebuilt in 1550 by the Steveninck zu Broich family in the form that still exists today. Herr von Harde and his wife Katharina von Keppel had the Wilkinghege house rebuilt in 1719 by Gottfried Laurens Pictorius in the late Renaissance style, as evidenced by the double coat of arms held by two lions above the entrance portal. After many changes of ownership, Wilkinghege became the property of the von Rhemen zu Barensfeld family again in 1779.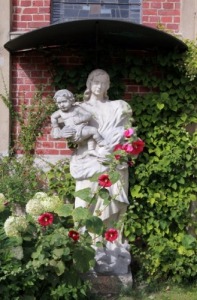 Many important personalities resided and were guests here in the course of the long past, including Prince-Bishop Franz von Waldeck, Prince-Bishop Christoph Bernhard von Galen, Franz Freiherr von Fürstenberg, Napoleon's Marshal Kléber and the famous poet Annette von Droste zu Hülshoff.
After the extinction of the von Rhemen zu Barensfeld family, the castle and adjacent estate passed into the hands of the grandfather of the current owner, Rembert Winnecken, and was run as a country estate until it was rebuilt in 1955.
After that Wilkinghege was given its present purpose as a hotel-restaurant.
During reconstruction after a fire in 1958, the old castle character was largely preserved.
In 1970 the former farm buildings were integrated into the hotel area. 20 years later, the number of beds in this part of the hotel was reduced in order to create an offer for the highest demands by redesigning the rooms and suites.
More
Information
you can find here