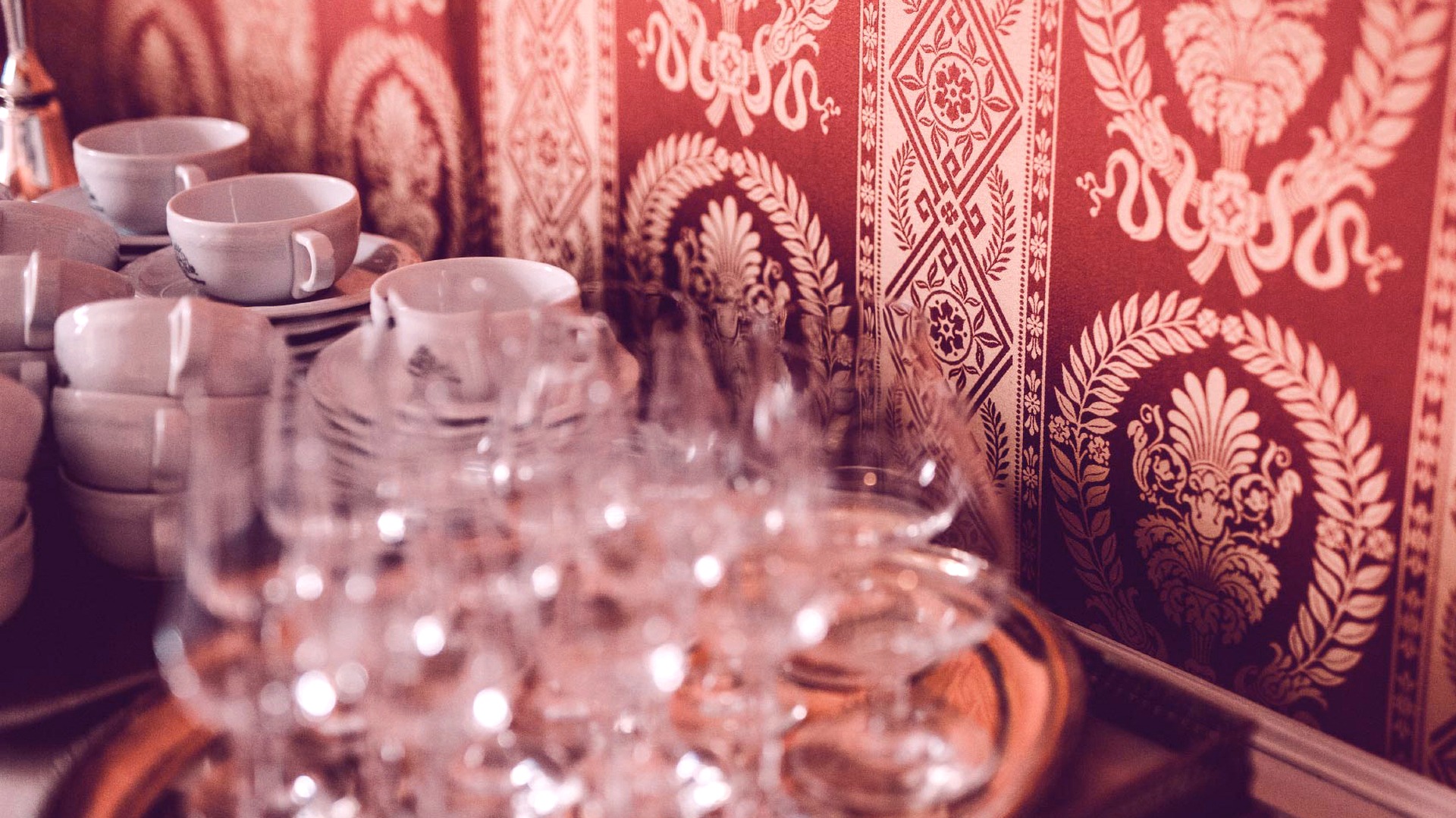 Just the way she likes it
to celebrate the very special moments of life in our house. Whether it is a family celebration such as a baptism, if necessary in our in-house chapel, communion, birthday or wedding celebration, Hotel Schloss Wilkinghege offers the appropriate facilities for your occasion.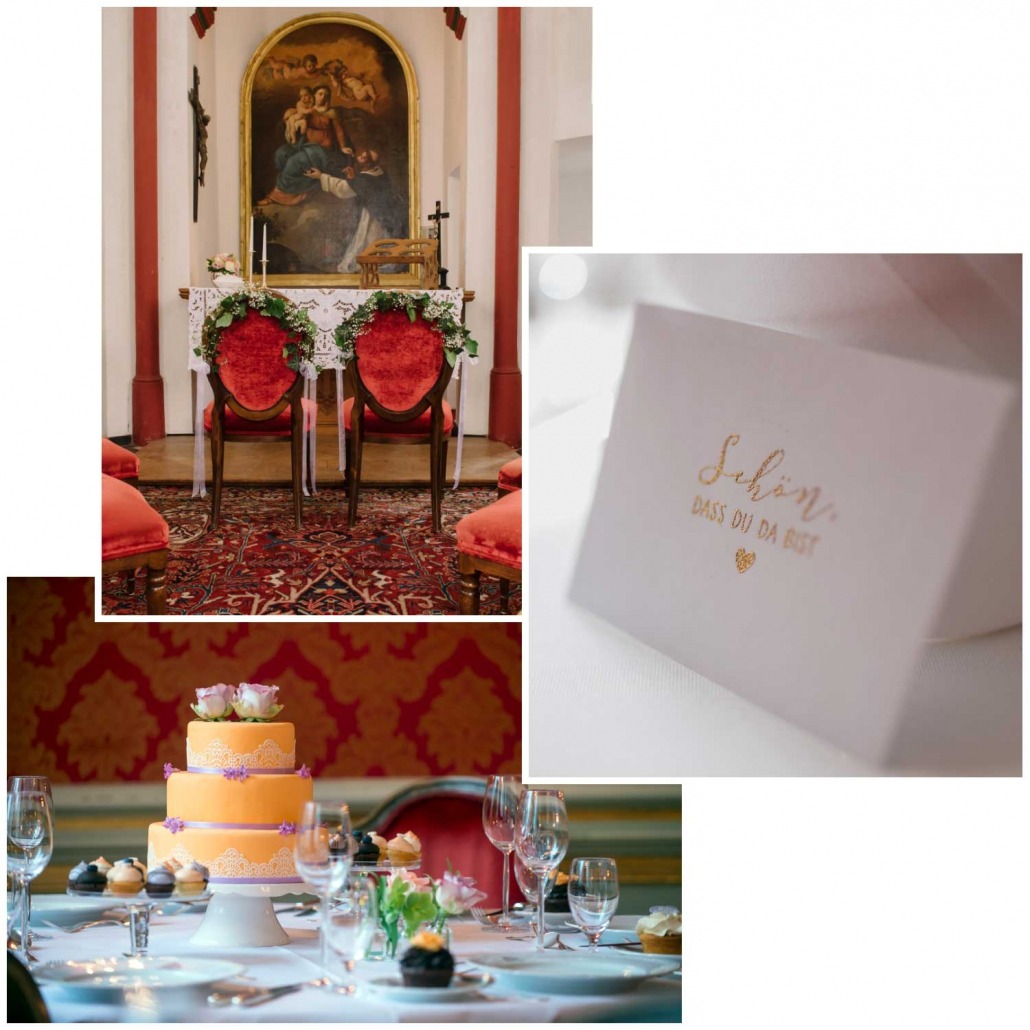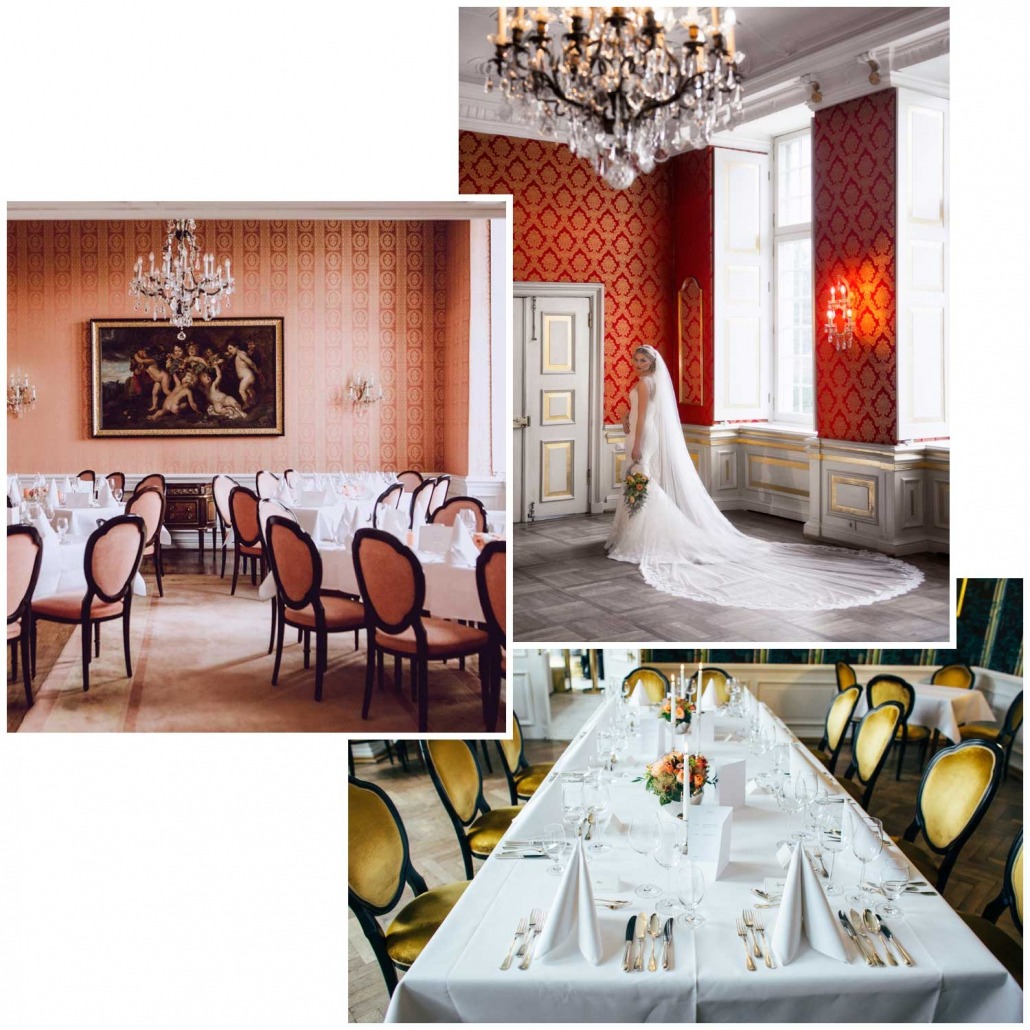 with high stucco ceilings, crystal chandeliers and silk-covered walls are as individual as your celebration. The Knight's Hall in crimson and gold, the Showcase Equestrian Room rendering a warm orange hue and the Fireside Room redesigned in a bold silk covering by designer Tricia Guild, will be decorated and arranged to suit your needs depending on the size of the event.
Alternatively, you can also celebrate with up to 60 people in a relaxed atmosphere in our over 400 year old castle cellar vault. Together with the anteroom, which is equipped with casual seating, this provides the ideal setting to celebrate with family, friends or colleagues.
A successful celebration requires personal attention. This is a matter of course for us both in the planning phase and on the day itself.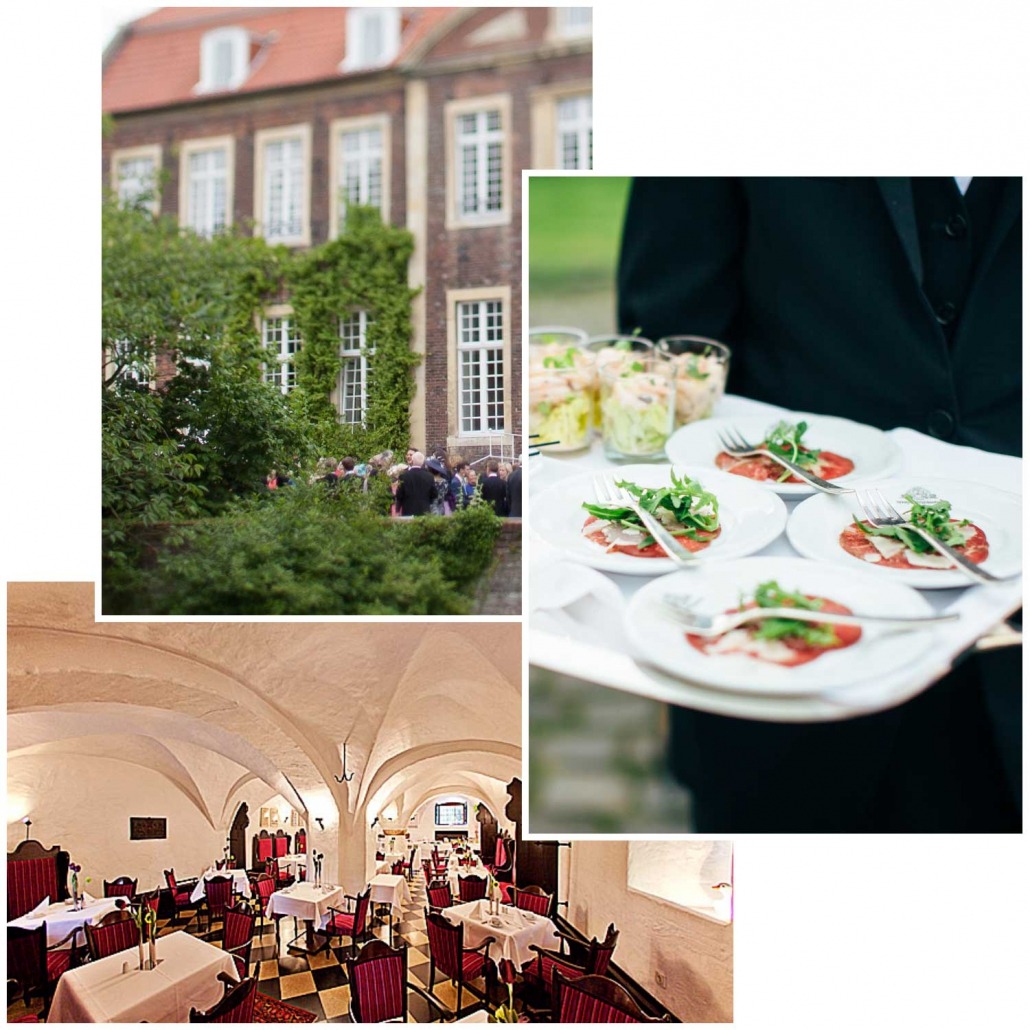 Our motivated service team and the white brigade will make your celebration an unforgettable event.
We will be happy to put together an offer for you.
In the historical setting of the moated castle
The historic and timeless charm
of the house offers an exceptional setting for lecture events, conferences, seminars and meetings. The stylish and spacious lounges and halls are all individually designed. Whether for small meetings in the salon with 4 people or lecture events in the Knights Hall with up to 100 people, our professional team promises a successful event.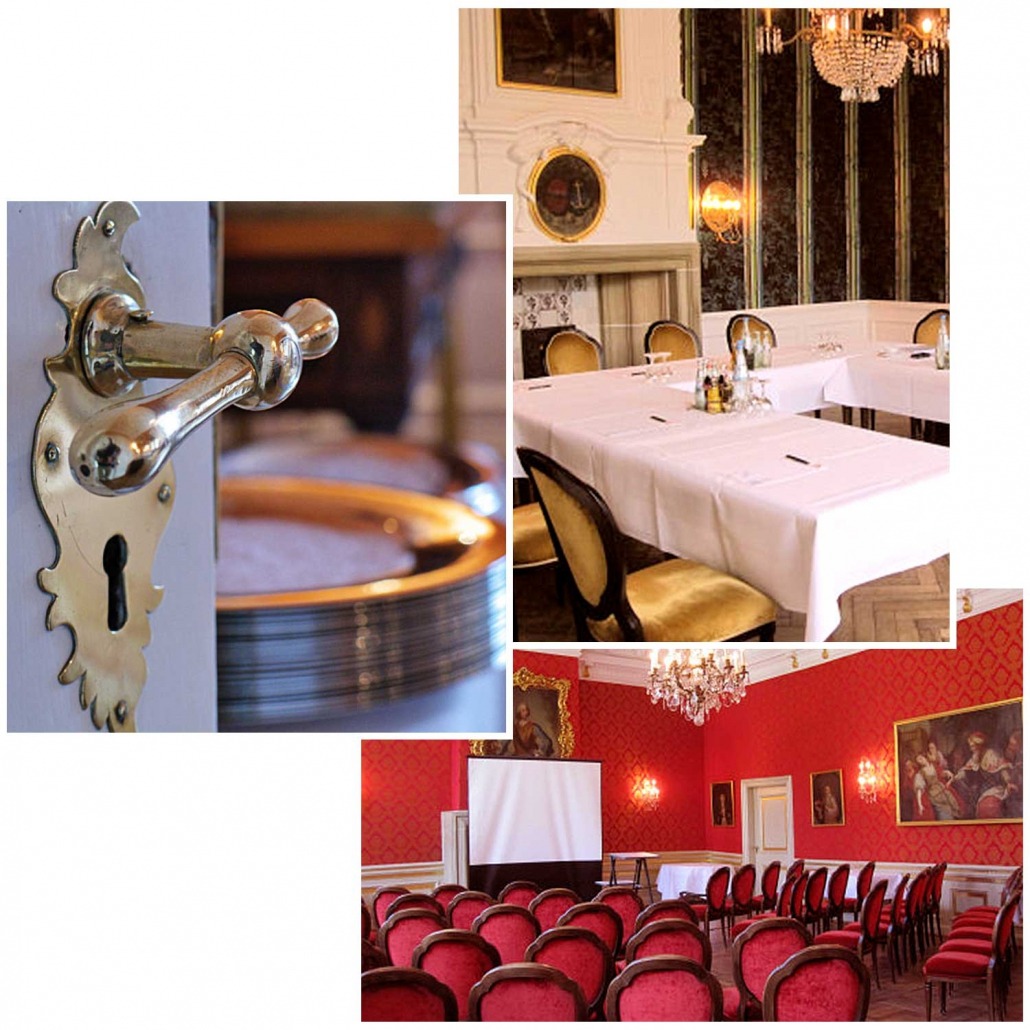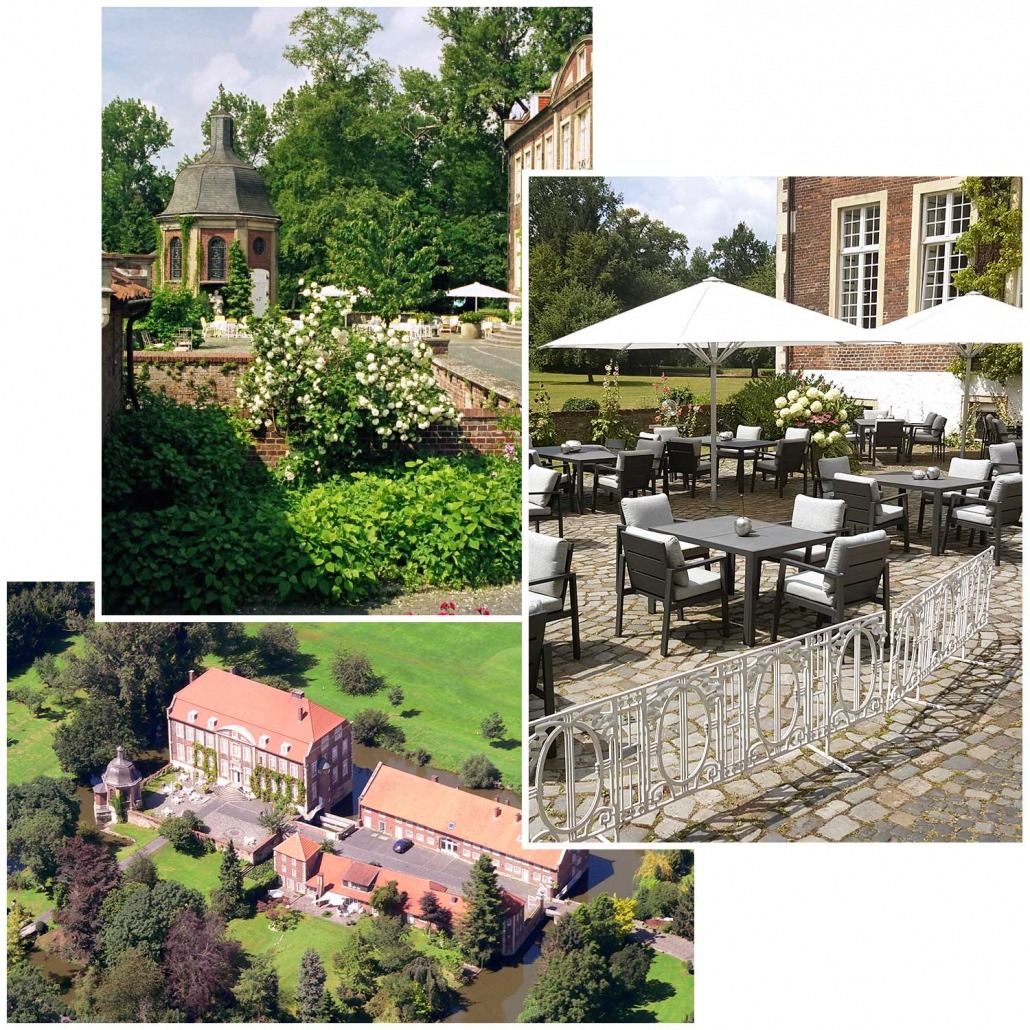 Die Parkanlagen mit umliegender Gräfte (Wassergraben) und angrenzendem 18-Loch Golfplatz bieten ideale Voraussetzungen um den Tagungsgästen eine verdiente Ausszeit zu ermöglichen.
Bei schönem Wetter auch gerne auf unserer Schlossterasse.
just outside Münster, your conference participants can reach us quickly and easily by car (A1 exit Münster Nord), by plane (Münster / Osnabrück airport approx. 20 minutes away by car) or by public transport (bus line 16 stop directly in front of the house).
Parking & Wireless LAN
are of course free of charge for our guests throughout the house